Inloggen
Als u een account bij ons heeft, meld u dan aan.
Registreren
Door een account aan te maken in deze winkel kunt u het betalingsproces sneller doorlopen, meerdere adressen opslaan, bestellingen bekijken en volgen en meer.
Account aanmaken
Are you ready for take-off?
30 Jun 2021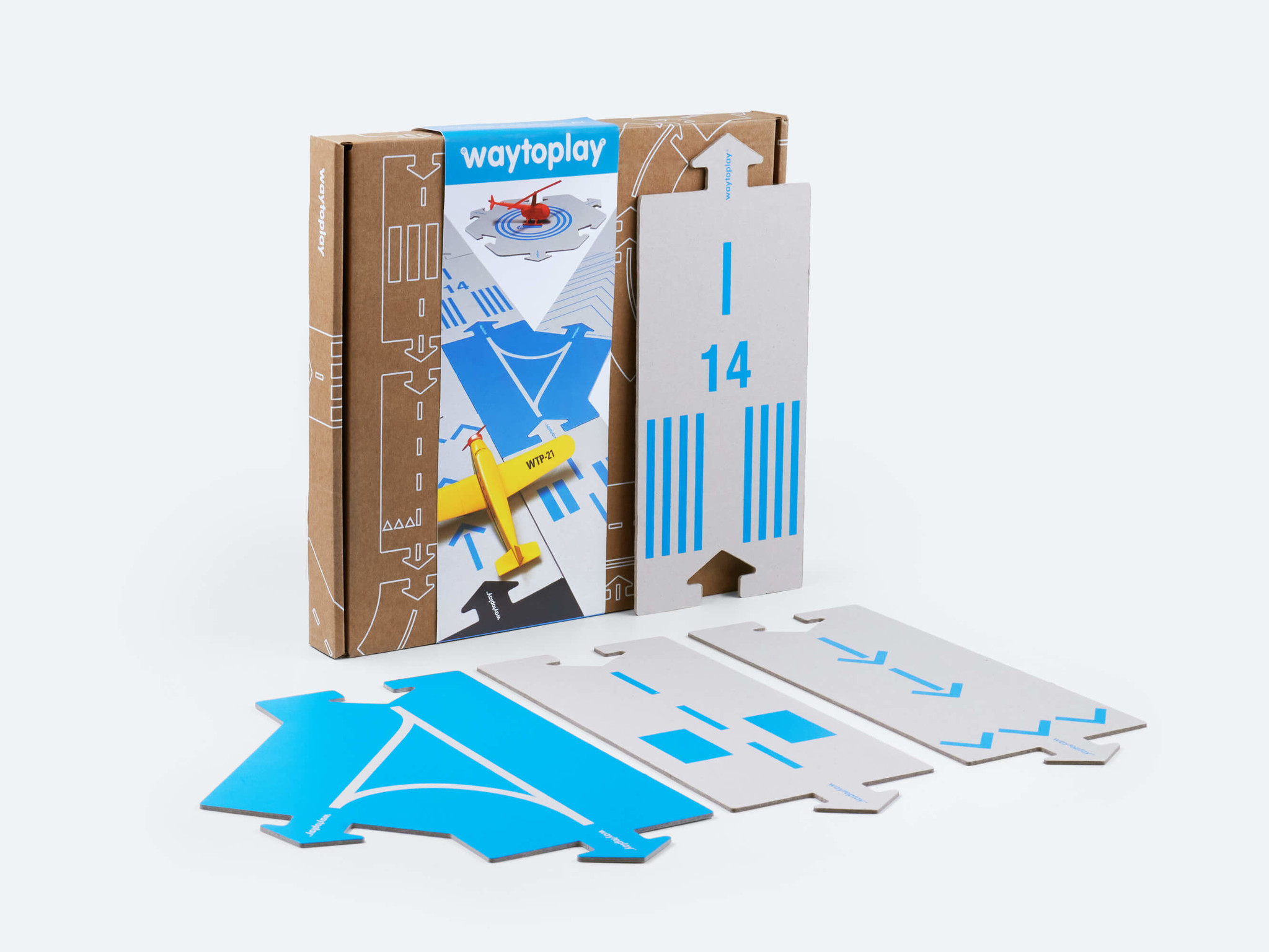 We are proud to announce our next product in the recycled cardboard toy road series: the Runway.
The Runway has just touched down for landing in the trade webshop. Fourteen recycled cardboard parts with blue screen printed graphics have typical markings that can be seen on airports, like taxiways, take-off and landing strips, gateways and a helicopter pad.
We have added four newly designed shapes to this set that make them a wonderful addition to the range of waytoplay toy roads. We hope that you like them as much as we do :-)
affordably priced, just 25 euro
recycled cardboard parts
newly designed shapes
connects with flexible toy roads
kids can doodle on the back
available right now
v